Fatigue risk is real. Workers who sleep less than 5 hours per night are 3 times more likely to experience a workplace incident.
What is Aware4Duty?
A game-like app that employees use in under 90 seconds
Goal: Determine if all shapes are the same, or touch the shape that's different
Scores are based on speed and accuracy
Employees' real-time score are compared against their own personal baseline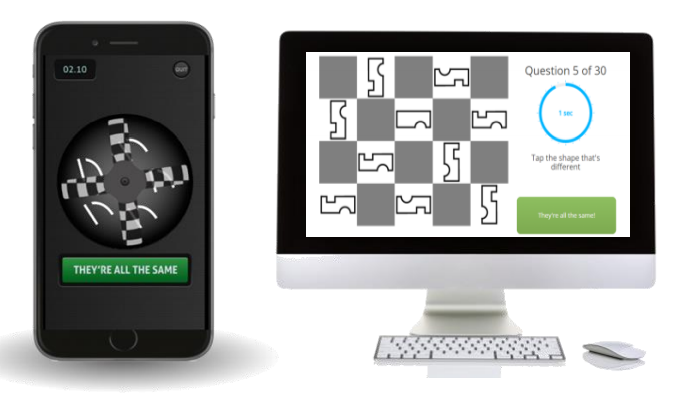 How does it work?
1) Use Aware4Duty 10 times to create your personal baseline
2) Have employees use the app at designated times to measure your alertness level
3) Score ≤80% below baseline detect possible fatigue and users are asked to take Aware4Duty again. A second below baseline prompts a safety conversation with a supervisor
Aware4Duty is not used for disciplinary purposes, only as a fit-for-work safety measure